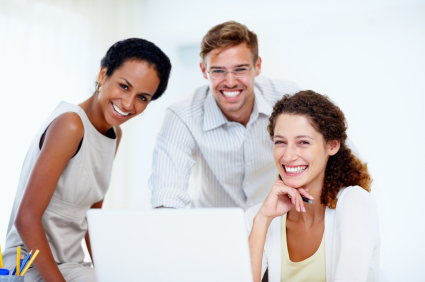 Education observers often point to the positive impact that a mentor can have on a virtual education program and its participants. Educere embraces this philosophy, and all our programs include a Personal Learning CoachTM assigned to support every student, educator, and school. Below is an overview of the Personal Learning CoachTM.
Professional with training and/or experience in the virtual education field.
Accessible by the student, educator and school through a toll-free phone number and email found on the program overview page.
Supports student, educator, and school throughout the entire virtual education process.
Recommends programs aligned with student's and/or educator's interests and needs.
Guides the student and/or educator through the registration process.
Helps the registrant adjust to the virtual education experience.
Sends introductory email to new registrants introducing the Personal Learning Coach'sTM role, as well as, in the case of students, the responsibilities of the student and parent or guardian.**
Monitors the student's progress in courses, providing regular feedback to the student and parent or guardian, and school liaison.**
Sends progress update to students, parents/guardians, and schools.**
Liaison between the school and the participating education provider delivering the virtual education program.
* The Personal Learning CoachTM is not a tutor and does not provide any services related to the content of a program.
** Services are provided only for participants of complete virtual courses delivered entirely by participating education providers.